Ranger Inspection™ is proudly and wholly committed to maintaining our excellent safety record with
Zero lost time incidents over the past twenty-one years!
---
"Nobody Gets Hurt, Everybody Gets Home Safe"
The combined efforts of ownership, management, employees, and customers working together to ensure the safety of Ranger Inspection™ personnel, all our associates, Clients and the general public are reflected in our safety motto, "Nobody Gets Hurt, Everybody Gets Home Safe".
A division of Ranger Inspection™. ISO 9001:2015 Certified. Please call 403-252-4487
Contact Us To Get Started
Ranger Safety & Rescue specializes in:
Confined Space Entry

Confined Space Monitoring and Rescue

Certified Safety and Rescue Technicians

Certified First Responders

Certified Safety and Rescue Equipment

Certified SCBA / SABA Equipment
Certified and Fit Tested Technicians

Atmospheric Testing Equipment and Monitoring

In-Service Floating Roof Inspections

In-Service Floating Roof Leg Pinning

In-Service CCME Seal Inspections

Rope Access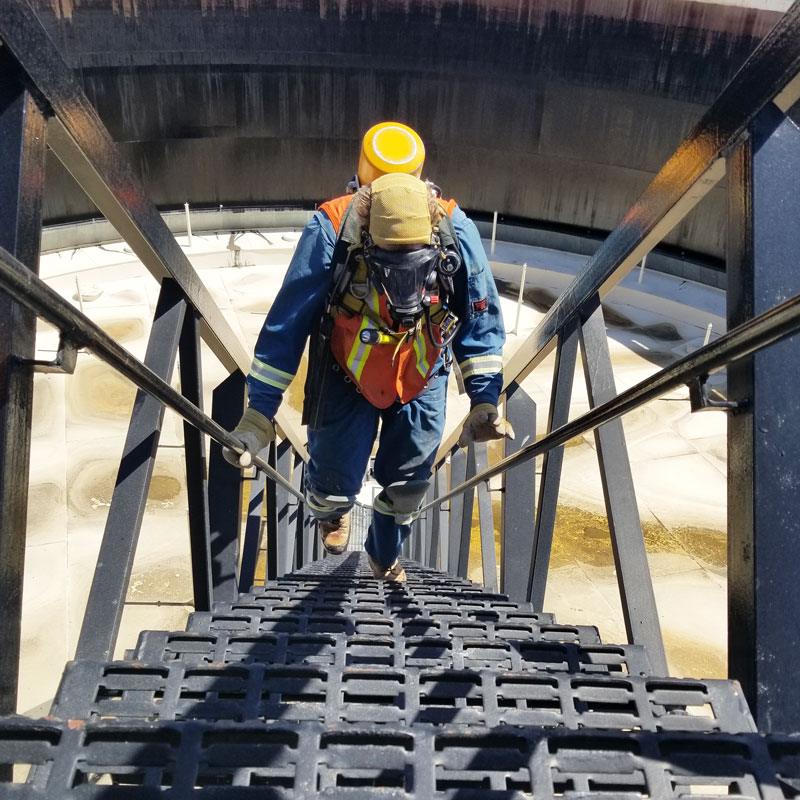 Get in Touch – Get a Quote
Whatever your requirements, we will make it happen for you and are able to promptly provide a quote on all services.
Should you have any questions or concerns please do not hesitate to contact us at your convenience.
Please fill in the required details below and submit.